Download Magisk 23.0 Zip and Magisk App 23.0 APK for rooting your device safely. In the recent major update, Magisk and Magisk Manager are now merged into the same package.
What is Magisk?
Magisk is commonly referred to as a "systemless" root method. In basic terms, it modifies the system without telling your phone that the system has been modified. Magisk stores modifications in the boot partition instead of actually modifying the real system files. Your phone doesn't detect any tampering, which is the most important feature of Magisk
Magisk was developed by topjohnwu. It is prevalent for rooting android without changing or modifying the system files. That is why Magisk is known as the "systemless" root method. It provides effective way to root your Android phone.
The best part about Magisk is that it does not trigger google's SafetyNet. This means you can easily run Banking apps, media Streaming apps (Netflix, Prime Video) on your device.
If you have previously rooted your android with other rooting methods like SuperSU, then you must be knowing that you can't run such apps. The reason is SuperSU alters the system files, which triggers SafetyNet to block you from running the apps on your device.
Download Magisk App (Magisk Manager) For Android 2021
You can Download Magisk 23.0 APK from the below links –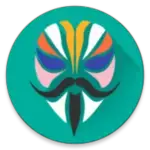 Filename: Magisk-v23.0.apk
Version: 23.0
Size: 6.56 MB
Download Magisk Zip 23.0 (Flashable ZIP)
You can Download the latest Magisk 23.0 Zip file from the below links –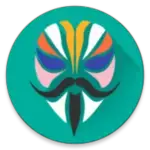 File Name: Magisk-v23.0.zip
Version: 23.0
Size: 6.56 MB
How to Flash Magisk Zip on any Android?
You will require TWRP Recovery for this method.
First, download the Latest Magisk Zip file and save it to your phone's internal storage.
Boot your phone to Recovery Mode by pressing Volume Up Button + Power Button at the same time.
Once you are in TWRP Recovery, Go to Install → Select the Magisk Zip File → Swipe to Install.
Wait till the flashing process completes.
Finally, Reboot your device.
Conclusion
Magisk is the powerful and efficient way to root your Android device. It provides an effective and safe environment and methods for rooting which works systemless that's why we call it the "systemless" root method. We have provided direct links for Magisk and the complete installation procedure for your android device.