Dayun Zig Z1 Review: It is the first Lyra2REv2 ASIC Miner, 28nm-based ASIC Miner which can produce a maximum hashrate of 6.8 GHS with about 1200 Watts of power usage (176.5 W/GH efficiency). Zig Z1 is apparently available in the market at the price of $5,114. Dayun Zig Z1 is the top most profitable device till now in the month of October 2018. The release of this ASIC has stopped the consumption of miners for GPU to mine Lyra2REv2 algorithm coins such as Vertcoin (VTC), Verge (XVG), Monacoin (MONA) and others. Very soon mining with GPU will end for this algorithm also. Dayun Zig Z1 are in high demand in the market because of this new crack.
How to select a Best ASIC Miner
Before choosing any desired ASIC machine you should keep these 3 points in your mind,
Hash Rate –The most important factor before choosing any mining Equipment is to measure the hashrate of a device. More the hash rate lesser the amount of time will be required to mine a block and earn block reward.
Efficiency –All your mining earning will be calculated after deducting all the operational costs such as electricity, One should purchase the latest miner with power efficiency to earn more rewards.
Price-Your desired Miner should fit your budget. Budget is very necessary while investing in cryptocurrency and one should invest as much he can afford or loose. Cryptocurrency Market is volatile and there is risk involved in mining cryptocurrencies.
About Dayun
Dayun was founded in Shanghai, China in 2015 manufacturing cryptocurrency mining hardware
Dayun Zig Z1 Review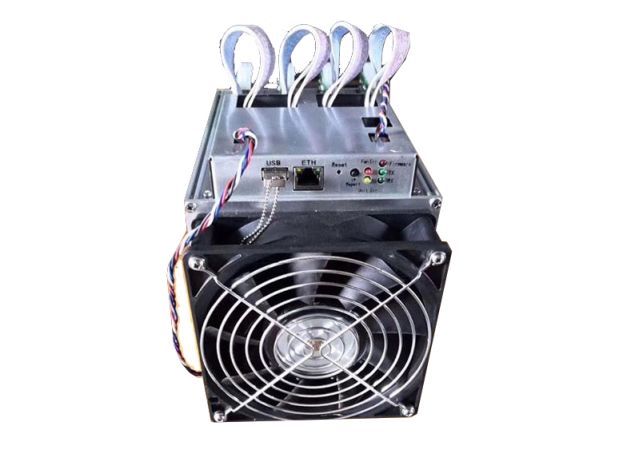 Dayun Zig Z1 comes with a 28nm chip to mine Lyra2REv2 algorithm coins such as Monacoin (MONA), Vertcoin (VTC), Galactrum (ORE), Rupee (RUP), and Straks (STAK). Dayun Zig Z1 is capable to deliver hash rate of 6.8Gh/s which is equal to 100 1080 Ti for the power consumption of 1200W – 1250W. Noise level is normal at 70db and can be installed as a home miner.
Specifications
| | |
| --- | --- |
| Model | Zig Z1 |
| Released on | September 2018 |
| Size of the chip | 28nm |
| Noise level | 70db |
| No. of fans | 2 |
| Power consumption | 1200W |
| Voltage | 12V |
| Connection | Ethernet |
Price – $5110 (Est ROI in 90 days)
Read also – Most profitable Lyra2REv2 algorithm coins
Here is the Website of Dayun – https://dayunminer.com
Related
Pangolin WhatsMiner M10 Review: A complete beginners guide
CoinGecko Review: A complete beginners guide
Ebang E10 Miner Review: A complete beginners guide
Spondoolies SPx36 Review: Worth for money or not?
Innosilicon A10 ETHMaster Review: A complete beginners guide
MicroBT Whatsminer D1 Review: Is it worth to purchase or not?
ASICminer 8 Nano Pro: Review, is it worth a buy?
[catlist name=technology]