I want to play PUBG Mobile with my OnePlus 6T on a big screen or my Samsung Q9FN-Series TV. Please help me to connect my OnePlus 6T with TV. 
[catlist name=technology]
You can Try These simple methods to connect OnePlus 6T with TV easily,
Chromecast
Miracast
About OnePlus 6T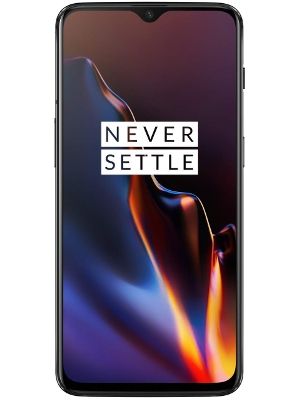 OnePlus 6T comes with an octa-core (4×2.8GHz) processor and comes with 8GB of RAM.
Furthermore, the internal memory of this phone is 128GB with is not expandable.
When it comes to the camera the phone has a 16-megapixel primary camera and 20-megapixel secondary camera.
Lastly, It is powered by a 3700mAh Battery.
Read Also – How to take a screenshot on OnePlus 6T quickly?
Where to download OnePlus 6T USB Drivers for Windows and Mac?
What is Chromecast?
It is a streaming media adapter powered by Google which provides allows users to play online media content on television. This device is designed as a dongle which enables a mobile phone or computer to play online videos and music to digital television. Furthermore, it provides two methods to stream online content, first is mobile and web apps using cast technology and second is mirroring from the browser.
More information about Google Chromecast
What is Miracast?
Miracast is a like a USB stick used to connect Laptops, mobile to the TV via a wireless connection launched in 2012 by the Wi-Fi Alliance. Furthermore, it has eliminated HDMI cable by using Wi-Fi to mirror the content from your OnePlus 6T to a larger display.
Methods to connect OnePlus 6T with TV
1. Connecting OnePlus 6T with TV via Chromecast
Once you have bought the device. You can set up your device by simply plugging into the USB port of the TV. Finally, you can mirror your OnePlus 6T with your Television.
2. Connecting OnePlus 6T with TV via Miracast
Since the HDMI cable won't work on your OnePlus 6T, you can use Miracast to connect your phone and TV via Wi-Fi. However, this feature is supported by the newer models of TV.
In conclusion, there are many ways to connect OnePlus 6T with your Television but you have to select the best option available for your needs.
[catlist name=technology]
You can connect OnePlus 6T with TV by using Screen Mirroring option available on your Android Pie.
First, enable the screen mirroring option on your TV.
Settings>Bluetooth & Device connection>Connection Preferences and Finally, select cast.
Now search for 3 dots in the right corner and check Enable Wireless Display option.
The name of your TV must be available on the list, click on the desired name and connect your phone with TV.
Similar Questions:
How to Hard Reset OnePlus 6T or Factory reset and Wipe Cache
[catlist name=technology]