I think overclocking Antminer D5 can increase its profitability. Please provide a step-by-step guide to overclock this Miner.
[catlist name=technology]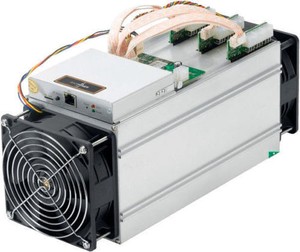 To Overclock Antminer D5 you have to increase the operating frequency of your Miner. There are advantages and disadvantages of overclocking Antminer D5 which should be discussed by you,
About Antminer D5
Antminer D5 is the latest product by Bitmain for mining X11 algorithm coins. This miner produces a maximum hash rate of 119Gh for the power usage of 1566W.
What is overclocking?
Overclocking is the process of speeding up the CPU or GPU. It is done by configuring the hardware components of the computer to increase frequency which is measured in MHz and GHz.
What are the advantages and disadvantages of overclocking?
The one and only advantage of overclocking Antminer D5 is the increase in hash rate or efficiency.
Disadvantages of overclocking are an increase in power consumption and heat. In the worst case, your Antminer D5 can destroy.
We have successfully overclocked Antminer S9 and Antminer T9 by this method. In case, this method doesn't work on your miner then you have to wait for the further development.
Precautions – 
1. Increase the power supply.
2. Try to Cool the hardware.
Read Also- Is it safe to Overclock Antminer S9
Instructions to overclock Antminer D5
Go to the advanced settings options and if not available then give it a direct call. Give a direct call by http://192.168.x.x/cgi-bin/minerAdvanced.cgi ( you have to change the IP address to your miner's actual IP address).
Now Under Advanced Settings tab, you can increase the frequency of your device. Increase only 10% frequency for security purpose.
Check your new hash rate
[catlist name=technology]