How to overclock Antminer X3 to mine more monero Coins working on the Cryptonight algorithm is most profitable to mine in 2018. I just purchased an Antminer X3 from Bitmain to mine Monero and thinking to mine Bytecoin. Is it safe to overclock this device?
[catlist name=technology]
Overclocking Antminer X3 can give more mining returns by increasing efficiency and load of your Antminer or ASIC machine.
Before starting with overclocking you should be aware of the cons involved in this process. First of all, you will lose your 6 months Warranty provided by Bitmain and Second, in the worst case you may lose your device.
People who are unaware of about overclocking is the process of configuring hardware components to work more efficiently than their capability to stabilize CPU or GPU. Overclocking is used to get extra utility from a CPU or GPU.
Also Read – is it safe to overclock Antminer
About Bitmain
Bitmain is a private company based in Beijing, China founded by  Jihan Wu and Micree Zhan in 2013. The company manufactures high-grade ASIC chips and bitcoin and altcoin miners. They also operate one of the largest pool known as 'Antpool'. Bitmain is criticized because of dominance over cryptocurrency mining. Last year in 2017, Bitmain generated $3 – $4 billion in profit.
Most successful Mining products by Bitmain
Miner
Capacity
AntMiner S1
180 Gh/s
AntMiner S2
1000 Gh/s
AntMiner S3
441 Gh/s
AntMiner S4
2000 Gh/s
AntMiner S5
1155 Gh/s
AntMiner S5+
7722 Gh/s
AntMiner S7
4.73 Th/s
 
 
 
AntMiner S9
13.5 Th/s
 
 
 
AntMiner X3 (Cryptonight)
 220KH/s
AntMiner Z9 mini(Equihash)
40.8K Sol/s
Why overclocking is very dangerous?
Overclocking is a very heavy process which triggers main processor or graphics controller where systems such as RAM are also involved. This process goes very heavy resulting in more power consumption, fan noise and increases th amount of heat produced by your ASIC miners. ASIC miners are very efficient but they lack in cooling, mining with ASIC miner requires more power due to this heat increases. After overclocking it may not be possible for Antminer to handle that amount of heat and may result in losing your device.
Precautions –
Increase the PSU.
Use External Fans or AC to cool your device while mining.
Increase limited Frequency.
WARNING: OVERCLOCKING CAN VOID YOUR WARRANTY
But still, if you have decided to test this process on your own risk then let's get started with the process of overclocking Antminer X3 220kh and increase its profitability.
Steps to overclock Antminer X3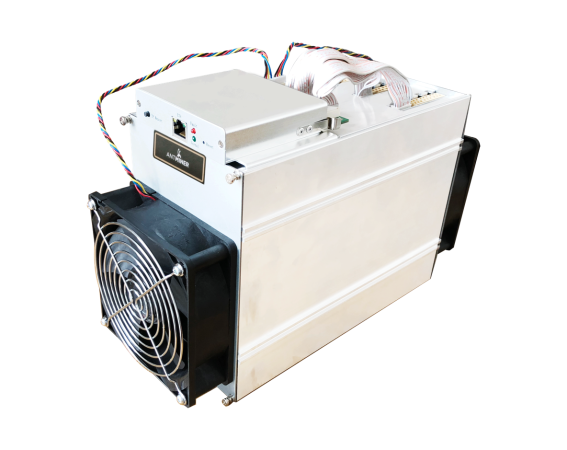 Let's get started with the process to overclockAntminer X3.
First of all login to your SSH.
Use your IP address in your browser in my case IP address of my device is 10.21.222.24. Use this IP in your browser.
On login prompt – Username: root • Password: root.
After a successful login, you will be automatically sent to Antminer's Dashboard.
Miner configuration > Advanced settings.
In case there is no option for Advanced setting then go to the link – http://192.168.x.x/cgi-bin/minerAdvanced.cgi, edit address as per your device.
Now go to the Advanced Setting tab.
Note down the frequency configured by the manufacturer.
Next step is to access the Miner Status tab.
Note down the hash power obtained by the device. In my case, it is 4074 hash power.
You should also record the temperature of your Asicminer X3 as a precaution.
Increase frequency by +100HZ/s.
Enjoy, new hash rate.
Read Also – Why Antminers are better than any ASIC machine?
[catlist name=technology]
Rahul

Changed status to publish
You are viewing 1 out of 1 answers, click here to view all answers.