Please explain the process of overclocking the CPU of Oppo Realme 2. The phone is powered by a Qualcomm SDM450 Snapdragon 450 which gives a clock speed of 1.8GHz.
[catlist name=technology]
Question is closed for new answers.
In this guide, we will explain the process to overclock Oppo Realme 2 which will increase the performance of your phone. We will provide a step-by-step guide to receive extra utility from your Oppo Realme 2.
 About Oppo Realme 2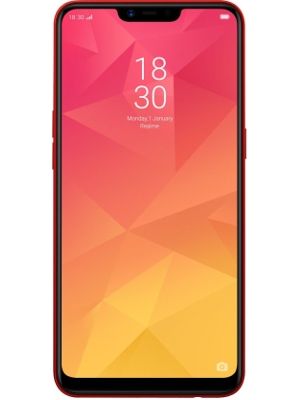 Oppo Realme 2 is another jackpot phone by Oppo. The phone comes with a plastic body and a 6.2-inch display. The phone packs with a 13MP primary camera and a 2MP secondary camera for the rear to serve a [email protected] video recording. The front camera comes with 8MP.  Realme 2 is powered by a 1.8GHz Qualcomm SDM450 Snapdragon 450 processor. There come two variations 3/4GB RAM, 32/64GB and microSD slot for 256GB expansion. The phone is powered by a 4,230 mAh battery which is 25% larger than the previous model.
Full specifications are here
 What is Overclocking?
Overclocking is the process of configuring the hardware components of CPU or GPU to receive extra utility then default. The process of overclocking can be done with the help of increasing the operating frequency of the device. There are some advantages and disadvantages of overclocking Realme 2 which is discussed below.
 What are the advantages and disadvantages of overclocking?
The common advantages overclocking Oppo Realme 2 are the increased performance of the hardware component such as a processor and RAM. Overclocking is generally performed by gamers who want to increase the performance of their graphics cards. Furthermore, if overclocking is done correctly is very beneficial. The one and only disadvantage of overclocking are overheating. The overheating is the only result of overclocking because other hardware components such as RAM are also involved in the process which makes the process more heated up. In addition, if the process of overclocking is not properly performed on your Oppo Realme 2 it may result in destroying. Furthermore, for performing overclock or any other adjustments you need to root your Oppo Realme 2. After rooting your Oppo Realme 2 you can adjust the frequency by using free apps such as SetCPU and Kernel Auditor.
Requisite: Rooted Device Kernel for Realme 2
 Kernel Auditor or SetCPU
What is a Kernel?
A kernel is also known as Bootloader. This is a kind of program which is the main part of every operating system. The Kernel is stored in a sperate part of the memory where it performs the main operations of a computer.
To overclock your Realme 2 you have to install a Kernel that supports overclocking. After installing a Kernel that supports overclocking you can proceed with this process.
 How to overclock Realme 2?
Oppo Realme 2 can be overclocked with the help of a Kernel Auditor. In order to grant permissions to your Realme 2, you may require the BusyBox application.
Launch your Oppo Realme 2 and search for the CPU settings where you can increase the frequency of your phone.
Start overclocking or increasing the frequency by lowest to the highest. In order to receive the best performance, you have to perform benchmarking. The process includes testing stability, battery life, and heating.
Furthermore, now you should have the best performing smartphone which will provide extra utility than the previous state.
Winding Up:  We have discussed Oppo Realme 2 features and its specifications. The process of overclocking Realme 2 is successfully discussed above to increase the performance of Realme 2. However, overclocking is beneficial if done correctly and equally hazardous if done wrong.
Related
[catlist name=technology]
You are viewing 1 out of 1 answers, click here to view all answers.