Samsung Galaxy S8 can be overclocked with the same process we used to overclock Galaxy Note 9. I'll show you the process of overclocking S8 and more features after rooting your device.
About Samsung Galaxy S8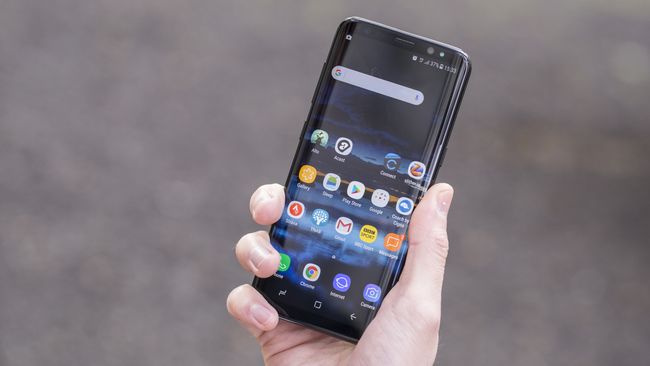 This phone is one of the brilliant smartphones launched by Samsung with the well-crafted and well-designed look. S8 is known for metal rims, glossy edge look and a glass curved on both the sides. Overall this smartphone was unbeatable for the year 2017.
Specifications –
Processor – Octa core (2.3 GHz, Quad core, M2 Mongoose + 1.7 GHz, Quad core, Cortex A53
Display – 5.8″ (14.73 cm)
Storage – 64GB
Camera – 12 MP
Battery – 3000 mAh
RAM – 4 GB
Architecture – 64 bit
Graphics – Mali-G71 MP20
Chipset – Samsung Exynos 9 Octa 8895
Colors- Midnight Black, Orchid Gray, Coral Blue, Arctic Silver, Maple Gold, Burgundy Red
Display –  Super AMOLED
What is overclocking and why can be harmful?
Overclocking is the process of increasing clock speed or the speed at which a CPU or GPU performance. So overclocking is deriving more utility from a device that provided by Manufacturer. To overclock any machine we need to increase the frequency which results in increasing clock speed and heating because other hardware components such as RAM are also involved in this process which makes the process more heathen up. Ultimately, if overclocking is not done correctly it may result in damaging your device.
Warning- Overclocking will void your Smartphone's Warranty.
The process to overclock Samsung Galaxy S8
To begin with, the process of overclocking ensure that your device is rooted.
Here is the guide to root your Samsung Galaxy S8 – 
click here
Source – XDA Developers
This tutorial is successfully tested on Samsung Galaxy Note 9 and make sure that you are performing this action on your own risk.
Once you have successfully rooted your Android Smartphone follow these steps –
Download AbyssNote Kernel from here
Connect your phone through your USB connector with Computer.
Copy AbyssNote Kernel in SD card's root.
Reboot your device and enter in recovery mode by pressing the VOLUME UP, BIXBY KEY, and POWER BUTTON.
Make a backup of your device.
Wipe Cache
Install Kernel File from SD card.
The process may take 5-10 Minutes
Done, Reboot device.
 SetCPU Download this app to increase clock speed and play with other hardware functions.
Enjoy with new clock speed.
If this tutorial does not work then you are free to comment.
You are viewing 1 out of 1 answers, click here to view all answers.