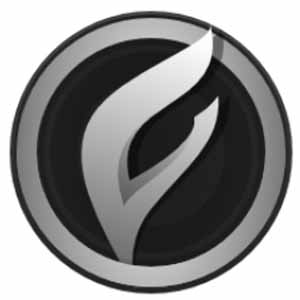 FantomCoin is working on Cryptonight Algorithm and POW. I'm finding a way to start mining Fantomcoin with CPU
[catlist name=technology]
I will explain the process to mine FantomCoin with CPU but before getting started with this process. Let's discuss this coin and its profitability.
FantomCoin is a Cryptonight based algorithm coin which is minable only on 64-bit CPU. FantomCoin has merged mining with Bytecoin (BCN), Monero (MRO) or QuazarCoin (QCN) PoW algorithm. According to its emission curve, 22 => 50% coins will be emitted in 6 years Difficulty retargets every block60 seconds block target Block reward decreases according to this formula (264 – 1 – A) * 2-22 * 10-12). 
Mining FantomCoin
We will be mining FCN with Claymore XMR CPU miner it supports coins such as  XMR/ QCN/ BCN/ FCN/ Aeon/Duck/ Dash/OEC/MCN/ORION.
Miner supports Both  x64 and x86 for Windows and Currently not supported for Linux. However, current developer fee is 2.5%, miner mines 39 rounds for you and 1 round for developer. If the mining fee is more than you expected then you should be shifting to some another miner. In my opinion, you should choose this miner as efficiency is more than any miner. Although, you can disagree with not agreeing on the development fee by using "-nofee" option. The result of disagreement may be the reduction in mining efficiency of the miner.
Download from here
Here is the official Git repository and Command-Line instructions – Click here
Let's start mining FCN
SAMPLE USAGE
NsCpuCNMiner64.exe -o stratum+tcp://xmr-eu1.nanopool.org:14444 -u YourWallet.YourPaymentID.YourWorker/YourEmail -p x
YOURWALLET  You have to specify your FCN wallet address
-u your wallet address.
-p password, use "x" as password.
For more information click here
[catlist name=technology]