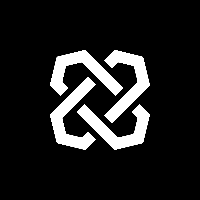 Bytom is designed to an ASIC friendly coin by using a new PoW, matrix and convolution calculation to improve hashing process. Bytom uses the SHA-256 algorithm for encryption.
Algorithm – Tensority
Block TIme – 2m 9s
Current Bytom Block reward – 412.50
Best ASIC miner for mining Bytom – Antminer B3
How to select the best ASIC machine?
Budget – First and foremost thing to purchase anything is budget, the product must fit your requirement. Ask such questions – Are you a beginner?, How much you want to mine?. We have a wide range of mining machine and as a beginner, you should choose the one which needs less configuration. Antminer is best for beginners as it provides a simple web interface for home miners. Before buying any ASIC machine you should be aware of the risks involved in cryptocurrencies.
Hash Rate – It's all the block reward. Hash rate is measured in the hashes per second. More the hash rate bigger block reward you will receive.
Efficiency – Efficiency is more important than the hashrate. If electricity cost is more than the hashrate there will be a loss. Your mining profitability depends on the electricity sot of your miner. So always select a power efficient miner for your mining operation.
Brand – Bitmain is the lion of the market and it is very difficult for its competitors to sell products in such kind of dominance. The Beijing-based ASIC Miner manufacturing company Bitmain bought $1.1 in net profit in the first quarter of 2018. Bitmain is the inventor of the ASIC machine and R&D plays a very significant role in the success of Antminers. Other than Bitmain there are other big ASIC players in the market such as HalongMining and Innosilicon.
Full Discussion – Bitcointalk
Related Questions:
List Some best ASIC-Miners for mining Bitcoins
Which ASIC Miner is Best for mining Siacoin?
[catlist name=technology]