Here is How You can Enable USB Debugging Mode in Your Android Phone? Follow the guide below and start testing your Android apps with your Phone.
The USB Debugging Mode is in your hidden setting known as Developer options. The Developer options are the settings that can be enabled by using the method given below.
To Enable Developer Options
The method depends on the phone and model you use but it is similar in all Android phones.
Go to the Settings menu on your Android device,
Scroll all the way to the bottom and select "About phone,"
Again scroll down to the Build Number and tap on it for several times
You may have received the Notification "You are now a developer"
Find the developer options in your settings
To Enable USB Debugging
So you have finally unlocked the Developer options on your device, Now you can have additional settings on your phone.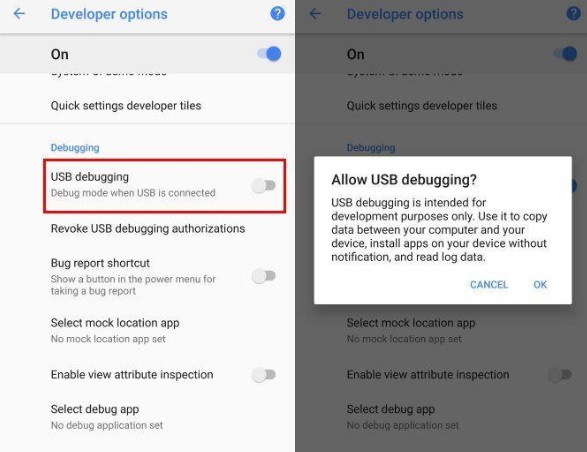 To Enable USB Debugging Select the "Developer options" entry that you just unlocked. From here, tick the slider next to the "USB debugging" entry, then press "OK" on the popup.
Good Job! You may have successfully enabled the USB Debugging option on your Android Device. If not then feel free to comment below and subscribe to our blog for more updates like this.